Phone Logic's Real Estate telemarketing is well established and very successful – we are taking on new clients all the time. Our experienced team offers cold-calling services, in the evening or at other times to suit, following up on clients' flyer drops, data bases or open home registers. We update clients' information, find out what is happening in target locations, uncover potential vendors, engage in real estate prospecting and offer free market appraisals. We create new leads and gather all the right information for our clients, so that when they call customers back the transition is seamless. We also offer a variety of telemarketing services for clients in different industries.
Call now (09) 473 2925(landline), 021 473 965 (mobile), or email melanie@phonelogic.co.nz.
I would like to say a big "Thank You" to the Phone Logic team. The majority of our agents are using the services of Phone Logic and the general consensus is that "hey, it works!". Because of the skill of your operators they get results, generating leads that if diligently followed up, has helped build data base for the future and some have been converted into listings and sales straight away. I would highly recommend Phone Logic to any real estate salesperson, new or experienced. Great value for money, great results.
Once again Thank You.
Alan Sandrey
Owner/Manager
Shore City Property Ltd MREINZ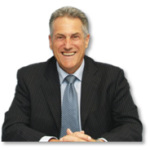 Phone Logic have been instrumental in contributing to a significant increase in my business. I have been using them for the past two years and would highly recommend them to any agent who is serious about growing their business.
Kind regards
Martin Ferretti
Licensed Salesperson REAA 2008
It is with pleasure I, Hephzibah Smith give the following recommendation for Phone Logic.
I have used Phone Logic for a number of years and they run excellent business.  I always found her and her staff to be most helpful, pleasant and very tolerant and patient, with sometimes difficult calls. The regular phone calling is done extremely diligently with regular positive feedback and good solid results over long term use. Perseverance over no answered calls until a result is gained and their loyalty over exclusive areas is to be commended. Results are always available by 9am the morning after calling. Altogether I am a very satisfied customer and would recommend them to any potential client. I would also have no hesitation in confirming this reference to any potential client if they want to give me a call on 027 246 0228
Kind Regards
Hephzibah Smith